Idaho Central Reservations


Idaho Central Reservations is a city by city travel directory for Idaho. Our pages are not heavy with graphics and other bells and whistles which make our pages fast loading and easy to explore. In our directory you will find detailed information provided by our subscribers on accommodations, tours, transportation, restaurants and other local businesses welcoming you for each city you will be visiting. You may also make reservations online via e-mail. You deal directly with those who provide the service.
We're very easy to navigate through. Idaho is divided into seven travel regions. Just click on the region you wish to visit and that will take you to a more detailed map of that region. Click on the city you wish to visit for a listing of services of value to the traveler.

Click on the map in the area you would like to visit.

This information is best viewed with Netscape v2.0 or better. Get your copy here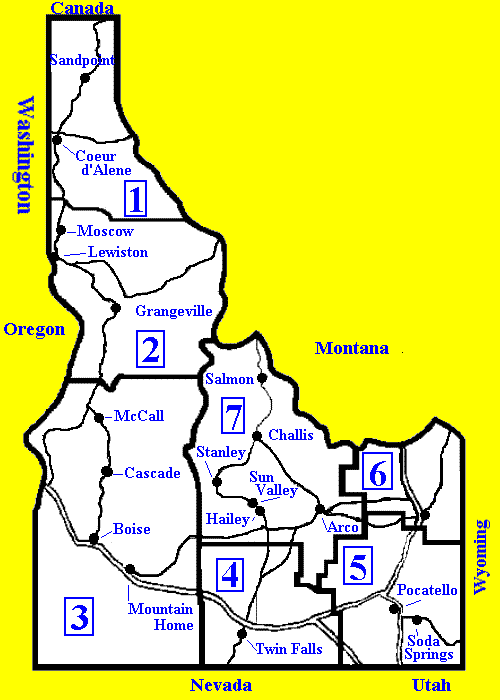 Click here to learn how to send faxes over the internet for only ten cents per minute.


Click here to advertise your Idaho business in our directory for only $15.00 per month!


Member of the Internet Link Exchange

member of the bannerCAST network

Ad management by LogicLink


Thank you for visiting our site.



You can reach us here.

© 1997 Idaho Central Reservations
Most recent revision Thursday, June 19, 1997